Restorative Dentistry – Hamburg, NJ
When Teeth are Lost or Damaged
Modern dentistry is built around preventive care – in other words, taking every step necessary to stop tooth decay and other forms of dental damage from happening in the first place. Unfortunately, such issues can't always be avoided, which is why Dr. Kurian offers crowns, fillings, bridges, and other treatments that will strengthen your smile and prevent the long-term consequences of broken or missing teeth. Do you think might need a new restoration soon? Get in touch with us today!
Why Choose Hamburg Family & Cosmetic Dental Group for Restorative Dentistry?
Trustworthy Dentist and Team
Carefully Chosen Quality Materials for Long-Lasting Restorations
Relaxed Environment for Treatment
Dental Crowns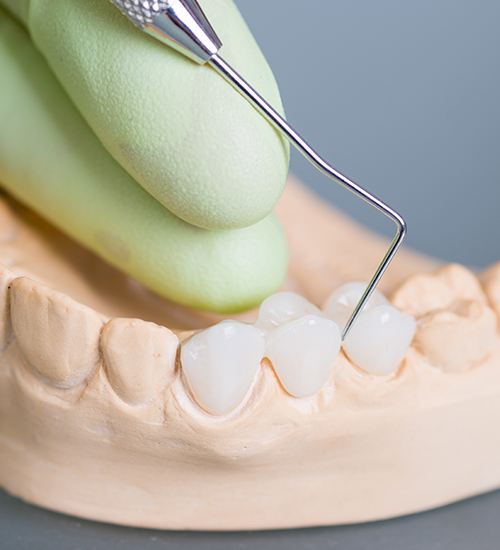 A dental crown is essentially a "cap" for the tooth, being placed on top of it. While crowns made of gold or porcelain fused to metal are still available, nowadays pure ceramic is the material of choice for making restorations that last while also giving you confidence in your appearance. It takes at least two visits to place a dental crown, but the protection they provide and the quality of the smiles they create are well worth it.
Dental Bridges
There are plenty of ways to fix or save a damaged tooth, but in the event that it needs to be extracted or can't be replanted after being knocked out, you need to find a way to fill in the gap if you want to maintain the harmony of your bite. One solution is a dental bridge that, when placed on top of abutment teeth on either side of the empty space, can be used to replace one or several teeth in a row.
Tooth Colored Fillings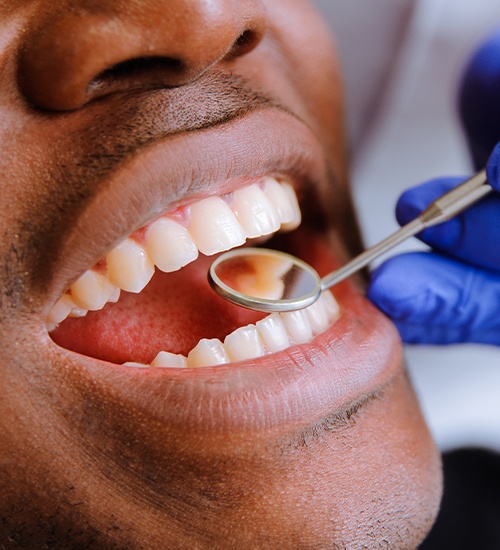 The days of needing silver or mercury-based fillings, which stand out whenever you smile, are long gone. Instead, a special composite resin that has been colored to match the rest of your smile can be placed in a cavity after the decay has been removed. Aside from the aesthetic advantages, composite resin is also more conservative than metal fillings since it can bond directly with the enamel – and thus, doesn't require us to make any changes to the underlying structure.
Dentures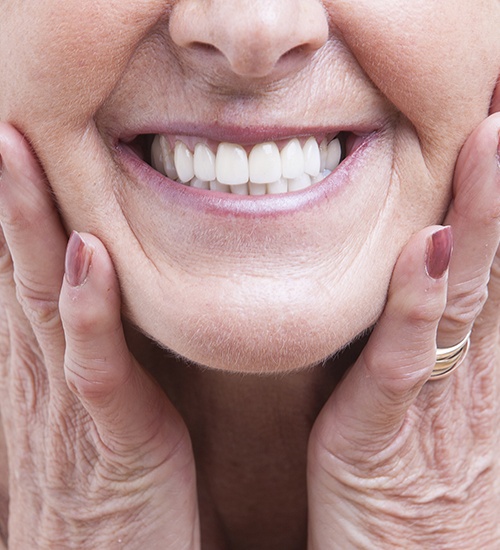 When you've lost most of your teeth, a dental bridge won't be enough to make up for what's missing. We can extract any remaining teeth before giving you a full denture that has been custom made to fit snugly on your gums. For less extensive cases of tooth loss, feel free to ask about partial dentures or custom-made prosthetics that fit into gaps in your smile like a puzzle piece. Both types of dentures can be removed for hygiene purposes.
Full Mouth Rehabilitation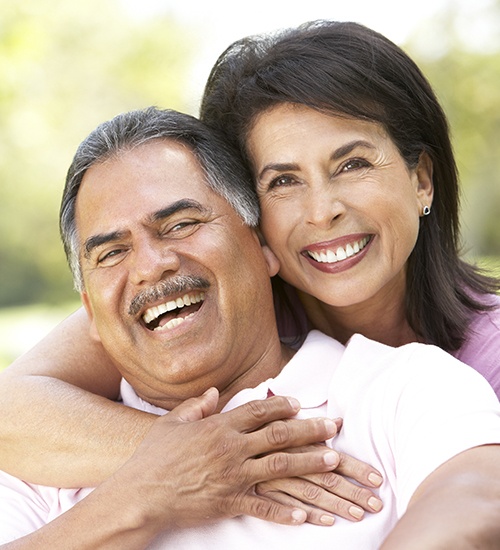 Whether it's called a "reconstruction" or a "rehabilitation," the goal is the same: to rebuild or restore all of the teeth in your mouth at once. You might need such an extensive treatment after severe trauma, decay, a sudden injury, or years of wear and tear on your enamel. Of course, each case is unique, so we'll need to perform different types of treatments and use various kinds of restorations depending on your individual situation.