Preventive Dentistry – Hamburg, NJ
Protecting Your Smile from Cavities and Gum Disease
Taking care of your smile is a full-time endeavor; after all, there's a seemingly never ending supply of bacteria in your mouth that can feed off the sugar you eat and produce acids that attack your teeth and gums. Keeping these bacteria under control is critical for your oral health, and Dr. Kurian can make sure you're doing just that during your regular preventive checkups and cleanings. Call Hamburg Family & Cosmetic Dental Group today to schedule an appointment.
Why Choose Hamburg Family & Cosmetic Dental Group for Preventive Dentistry?
Relaxed, Unhurried Office
Advanced Technology for Providing Personalized Service
A Dentist That Always Does the Right Thing
Dental Checkups & Cleanings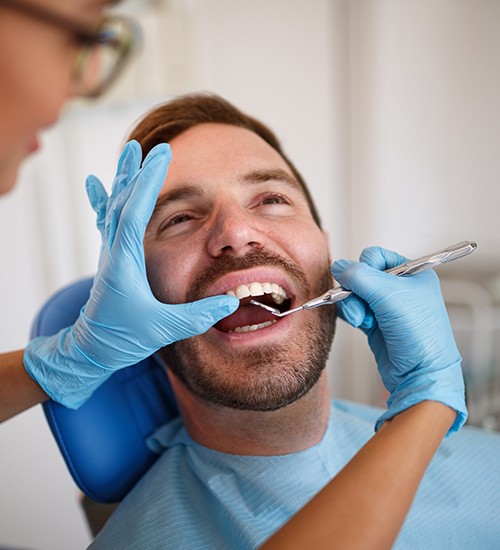 Most people already know how important it is to brush and floss every day. Unfortunately, these habits will only accomplish so much on their own. It's highly recommended that you schedule a dental checkup every six months so that Dr. Kurian can look for early warning signs of cavities and other issues. And thanks to the thorough cleanings we provide, we can address plaque buildup in the areas of the mouth that you might have overlooked despite your best efforts.
Gum Disease Treatment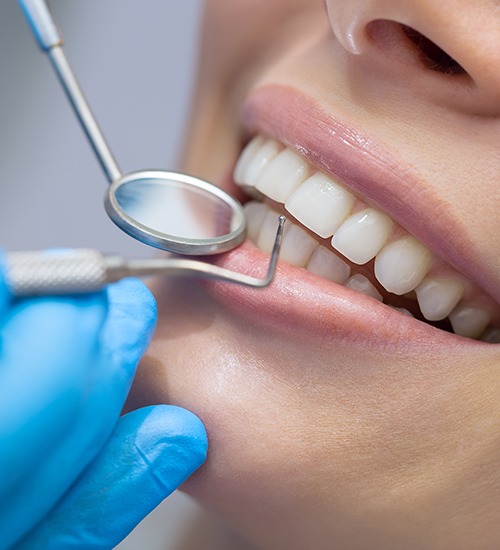 Despite what you might think, gum disease isn't always easy to identify at first. Sometimes you might see swollen gum tissue or notice blood whenever you brush your teeth, but in other cases the symptoms won't become obvious until the infection has reached the point where it is actively threatening your teeth. To keep your smile intact, we make a point of checking for gum disease at every appointment and performing an appropriate kind of treatment (such as scaling and root planing) to remove the harmful bacteria before the damage becomes irreversible. Local antibiotics are also available to help control and temper the infection.
When a patient is struggling with gum disease, ongoing periodontal maintenance visits do become necessary so that we can help their smile stay on track! If you have questions about this, please don't hesitate to ask us.
Fluoride Treatment For Adults & Kids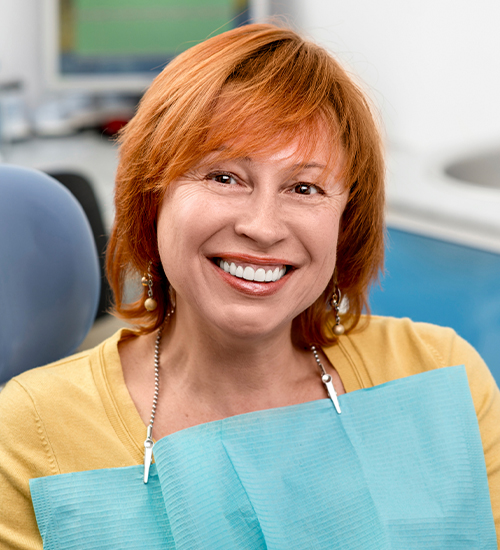 Fluoride is a natural mineral has been used for decades to build and support strong, healthy teeth that are well-fortified against acids and bacteria. To ensure that you're getting enough fluoride, we can apply it during your appointment. While this is especially good news for children with growing teeth, adults can benefit as well! The exposure to fluoride helps their enamel stay strong over the years. Better yet, the treatment itself takes minutes, although you may need to avoid eating or drinking for at least half an hour afterwards to give the enamel a chance to absorb the fluoride.
Dental Sealants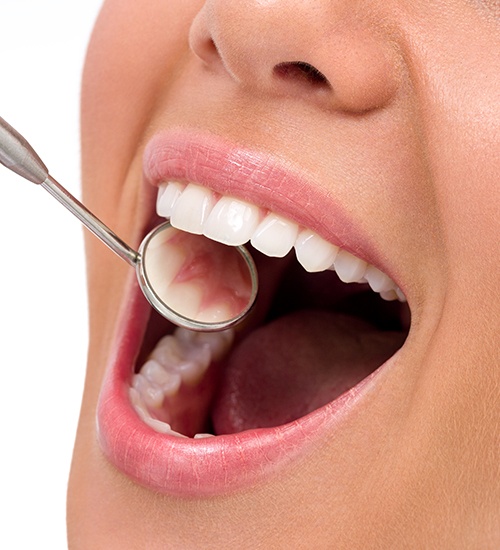 Some teeth are at a higher risk for decay than others simply because they cannot be cleaned as easily. Specifically, the molars – teeth near the very back of the mouth that play a key role in chewing – can be hard to reach with a toothbrush or dental floss, especially for young children. A dental sealant can give such teeth a much-needed extra layer of defense against harmful bacteria; they've been found to protect against 80% of cavities for 2 years and 50% of cavities for up to 4 years.
Oral Cancer Screening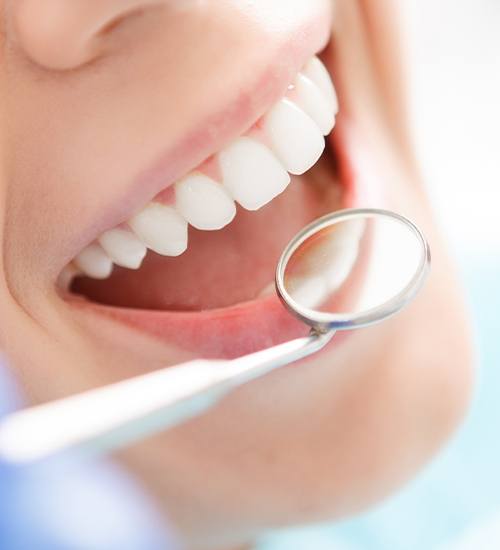 During each checkup, we'll carefully examine your mouth and look for unnatural red or white patches; we'll also feel around for unusual lumps. These are just a few symptoms that might point towards oral cancer – a dangerous disease that's estimated to kill about 9,750 people per year, or about 1 person every hour. Finding these warning signs as early as possible could end up being the key for your survival over the next 5 years.
Nightguards for Bruxism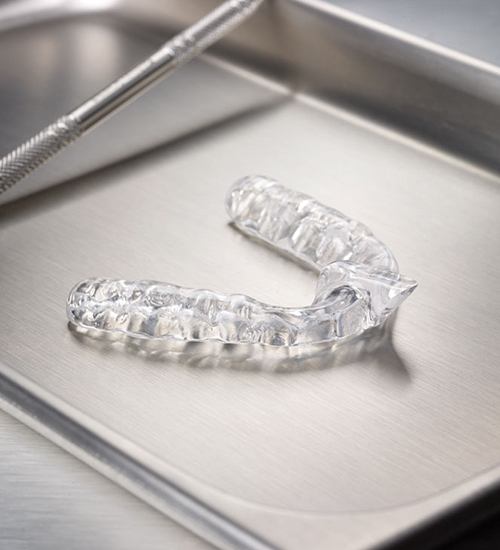 Even the sturdiest teeth will wear down over time, but on occasion we find that a patient's smile is losing enamel at an alarming rate. Oftentimes, the underlying cause is bruxism – in other words, frequent grinding of the teeth at night. You could develop this condition for any number of reasons, but in order to prevent the long-term damage it could cause, we offer nightguards as a way to stop the teeth from rubbing against each other.