Dental Bridges – Hamburg, NJ
Refresh Your Smile with New Teeth
We often think of our teeth as permanent, but unfortunately, they can still be lost to gum disease, injuries, or sudden accidents. Leaving a gap of any size in your smile can lead to health issues, and your overall bite could become unbalanced. With a dental bridge, Dr. Kurian can fill in these spaces to improve chewing function, speech articulation, and the overall structure of the face.
Why Choose Hamburg Family & Cosmetic Dental Group for Dental Bridges?
Individualized Care in a Relaxing Environment
Reliable, Lifelike Crowns
Experienced Dentist and Caring Team
What is a Fixed Bridge?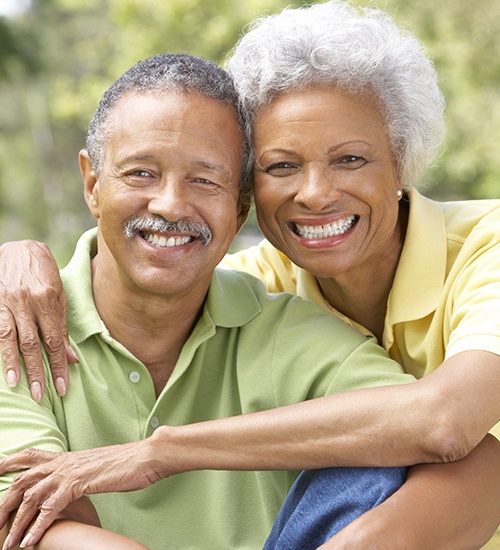 A bridge is actually made of a number of prosthetics. Specifically, it consists of at least one false tooth between two dental crowns, which are permanently attached to teeth on either side of the gap. (Teeth that support a bridge are called "abutment teeth.") There are actually a few different kinds of bridges that might be recommended depending on the location of the missing tooth and how healthy your mouth is overall. Bridges typically last about 8 to 10 years as long as you take care of them.
If at least three teeth are missing, your bridge could rest on dental implants instead of natural teeth. Implants are surgically inserted into the jaw, so the bridge will be permanently fixed in place. This option can help you preserve natural tooth structure since we don't have to remove any enamel to place the crowns.