Cosmetic Bonding – Hamburg, NJ
A Quick Fix for a Better Smile
Whenever we need to place a filling, attach a restoration such as a veneer, or even just close an empty space in your teeth, we're performing a process called "bonding"; as the name suggests, it simply means we're applying a substance to the tooth so that it joins with the enamel and stays firmly in place. This procedure can also be done for cosmetic reasons – namely hiding small cracks, stains, and gaps. Depending on the circumstances, we can even make the tooth stronger! Call our office today to schedule a cosmetic consultation with Dr. Kurian and learn more about bonding.
Why Choose Hamburg Family & Cosmetic Dental Group for Cosmetic Bonding?
Expertly Shaded and Shaped Composite Resin
Advanced Cosmetic Techniques
Trustworthy Dentist and Caring Team
Is Bonding Right for You?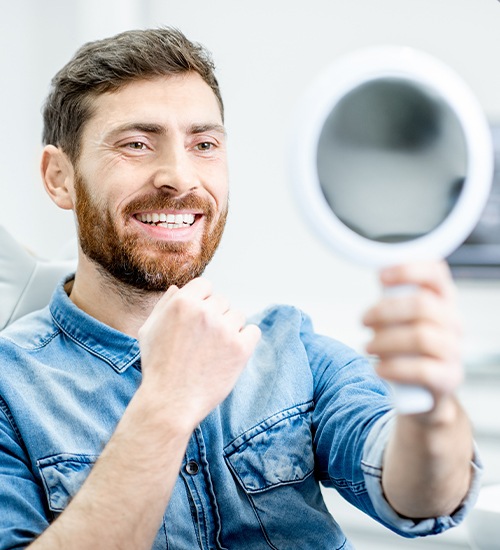 Bonding can be completed in just one appointment, making it a good option if you want to make small improvements quickly. We may recommend it if we notice chips, stains, old fillings, or small bits of decay in your teeth. If more extensive restorations are required, we may instead use the bonding process to place a porcelain veneer or an all-ceramic crown.